food
Halloween Cake
1:49 AM
Today I went cafe hunting with my good friend Cintya . Earlier in the day we attended the first annual Tohoku Collection fashion show (as VIPs of course) and admired/envied the fabulous bodies of the models. So, we had no choice but to go and eat cake afterwards.


We went to
La Maison
in
Parco
, which definitely has the prettiest cakes in town. They also have an excellent tea menu, as you can see above. Everything looked so delicious but I couldn't resist the seasonal menu (I'm a sucker for limited edition things).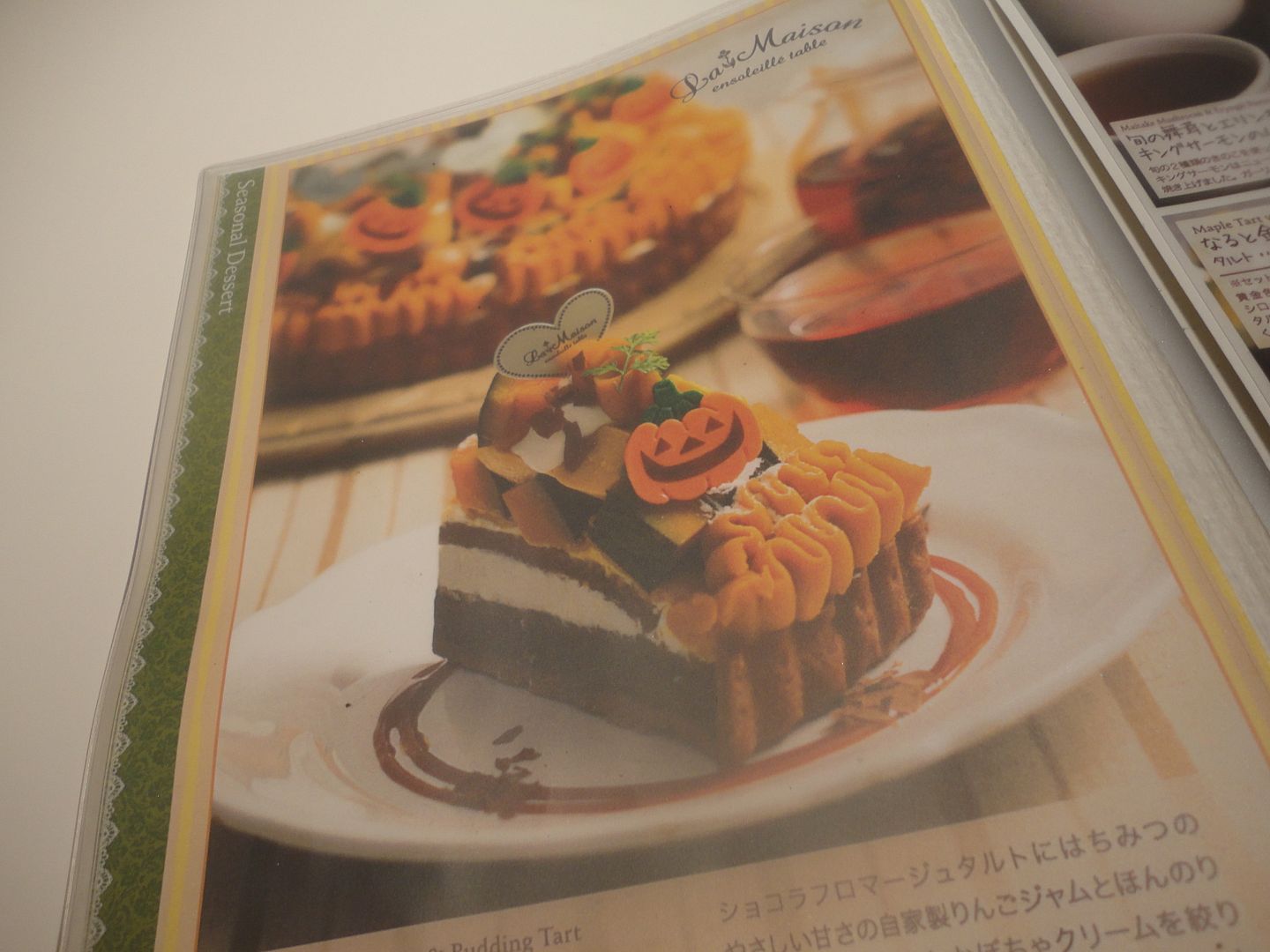 The cake and tea set was a fairly reasonable 1100yen. I also got the seasonal tea flavour, a pumpkin and maple mix served with an apple compote as a sweetener. It had a much stronger flavour than some herbal teas and actually tasted like it was supposed to. I'll probably pop back during the week for a packet to sip at home.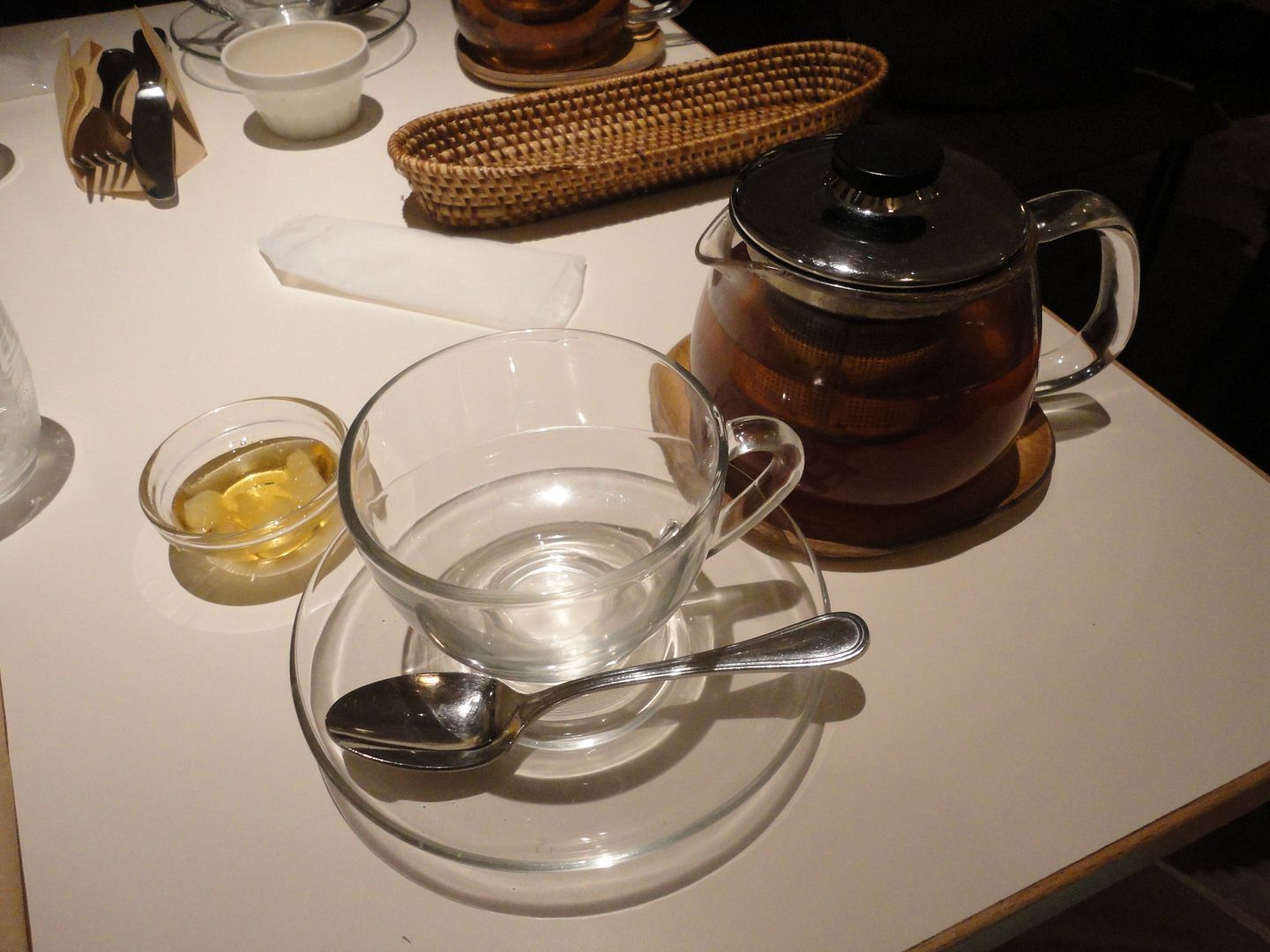 The cake also didn't disappoint. Pumpkin and 'purin' (Japanese pudding) tart on a chocolate biscuit base. Flaked chocolate was scattered over the plate, with a ring of caramel sauce around it and a little marzipan jack-o-lantern on top.
(I actually was afraid to eat the jack-o-lantern because I thought it was plastic for the longest time!)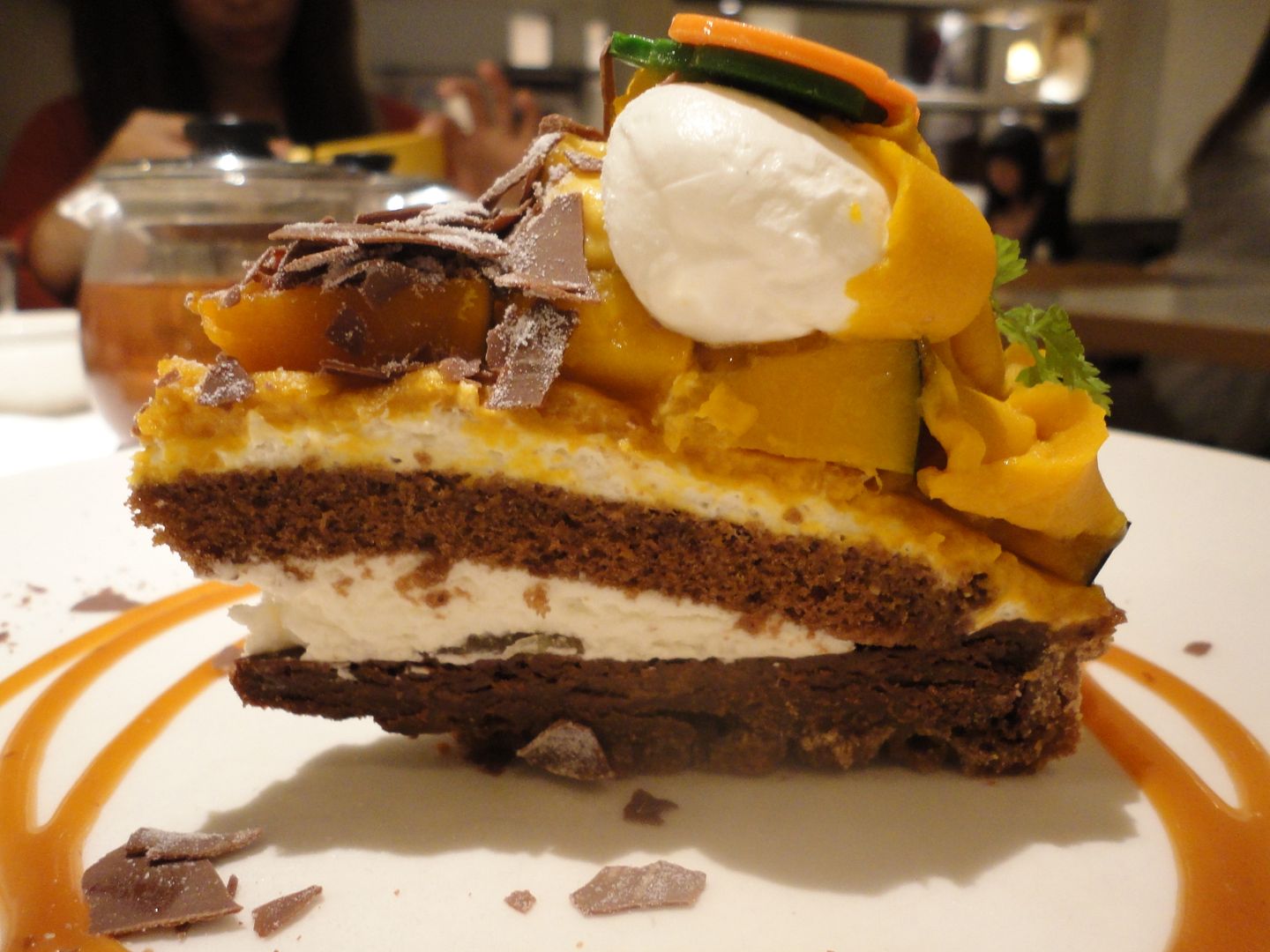 Cintya went for the equally delicious looking fruit tart, along with the rose mint tea. I can confirm the tea was wonderful too because I tasted it! Something else to add to the shopping list...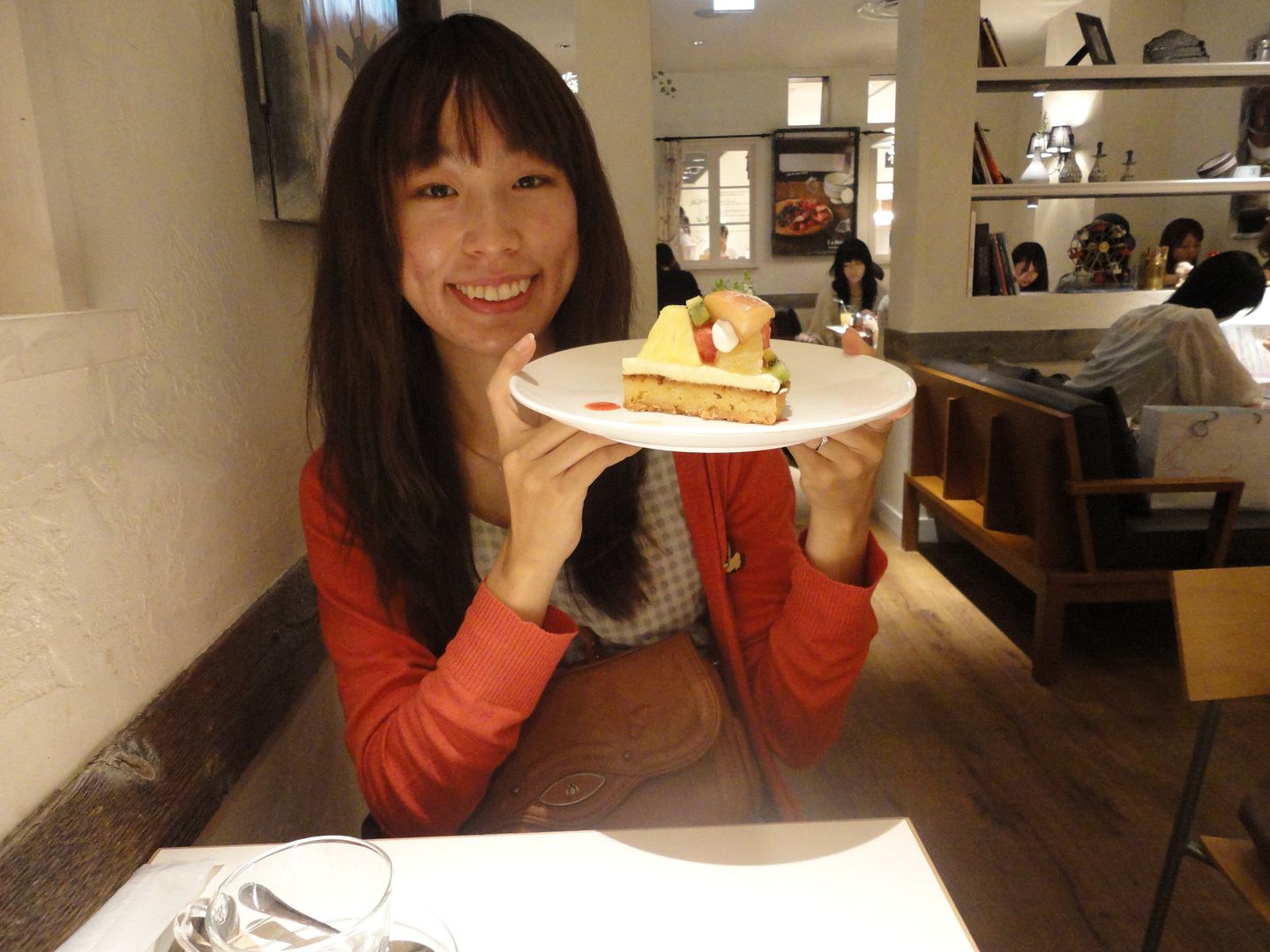 In the end I couldn't actually finish my cake because it was a little too much for me. But it was definitely the best way to recover after a stressful day watching fashion.