beauty
New Hair + Vietnamese Dinner
12:52 AM
by Kanae Takahashi @ ARUE Sendai
I've been AWOL recently...I got caught in the rain last week and developed a bad cough, which in turn resulted in 90% loss of voice during the week. Every day after work I tried to come home and sleep it off (I don't think that really works though). It has also been a rough week at work. I'm pretty sure it's time to try new things, a new challenge. A move to Tokyo next year is looking more and more likely...though it will break my heart to leave Sendai...
This weekend Sunday was my only day off. Working on Saturdays is bad enough, but when things don't go well it's even harder to bear. So I tried to make the most of Sunday. First up was NEW HAIR! I went dark for the first time in about 2 years. I had a vision of "brown that looks like pink" and as usual, my salon didn't let me down. It's a nice change for Autumn and I think the softening of my fringe looks lovely too.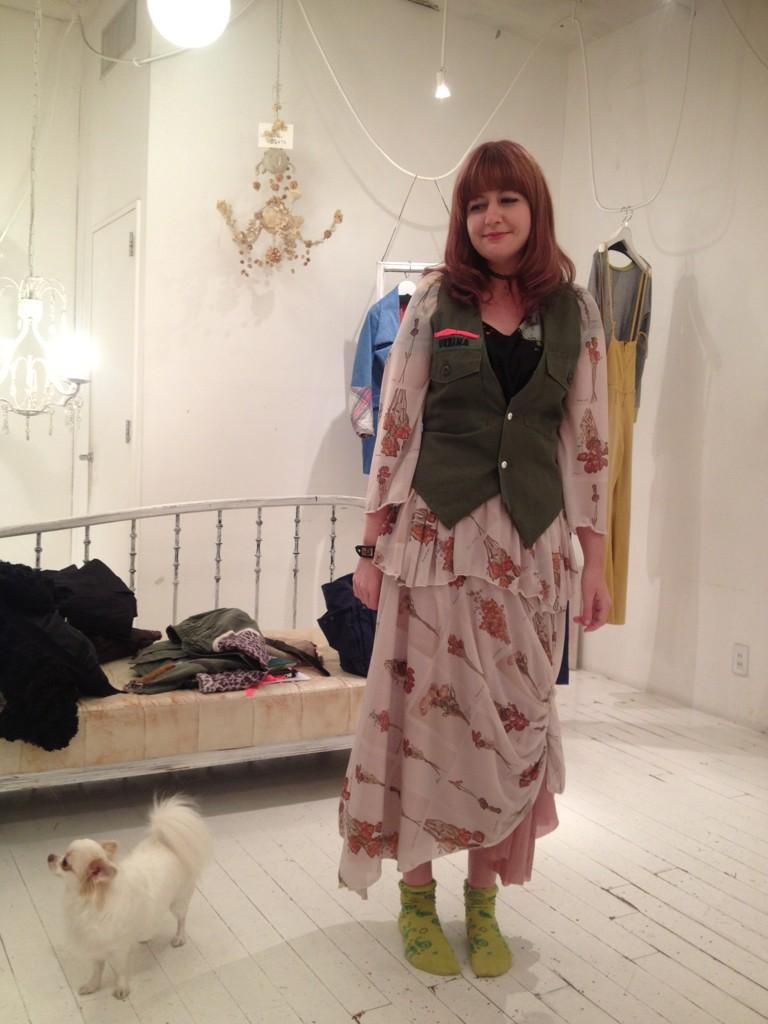 Bad pose but it was hard to work with the angle...
My new hair made me feel so much better, but retail therapy also helped! I dropped into Anna Sui for a new lipstick and some nail varnishes (pics during the week). I don't know if high brands are as generous in other countries, but I came away with so many samples and a free make-up storage box. It really takes the sting out of dropping a few thousand yen. The photo above is from Sakura, a select shop by Trance in Sendai. Today was the pre-order event for iro;R -Brilliant Market where we could see all of the new collection and reserve pieces from S/S13. I'm usually drawn by the edgier style of Sakura's sister-shop Garden but today I was captivated by the skirt and top above. The fabric has dried flowers printed on it and the vest is recycled military issue (I think). They'll arrive in January so I hope I still love them then!
Ootd: Etw. Vonneguet, Dunnes Stores, Jane Norman, Poem By Rabbit, F.E.A.R.
from the RUMOURS purikura machine
Joining me for all this splurging was my good friend Andy and we celebrated my new hair by taking some Halloween themed purikura. Recently I love taking simple purikura, without all the fake glasses and sparkle stickers. I just want to show off my fashion and styling...so vain!
For dinner we tried a new-to-us Vietnamese place that our friends had been raving about. It was delicious and very reasonable at 1300yen for the dinner set. I have no idea what I ate, but it was wonderful.
Mirror in front of our table, perfect for the two vainest people in Sendai
Beautiful decor
Set soup
Set meal (Veg, grilled pork and vermicelli noodles)
All mixed together
Love!