style
X-girl Earphones
10:09 PM
I can't stop destroying earphones.

I'm sure I treat them very badly - let them get tangled in my handbag, use them to pull my iPod closer and so on. But still, can't someone make a sturdy set at a reasonable price? I don't know anything about music technology so I don't even care about the bass or whatever. They have to be cute though!

I usually buy whatever Sony or Panasonic earphones match my outfit of the day. Although for the past year or so I have been using an amazing pair of WeSC x DJ Stretch Armstrong headphones from their Harajuku branch. The sound is beginning to go on one side though and they look stupid at the gym.

So yesterday I went to Loft with the intention of getting a cheapo pair to keep me going...and totally failed. Of course. But aren't they worth it?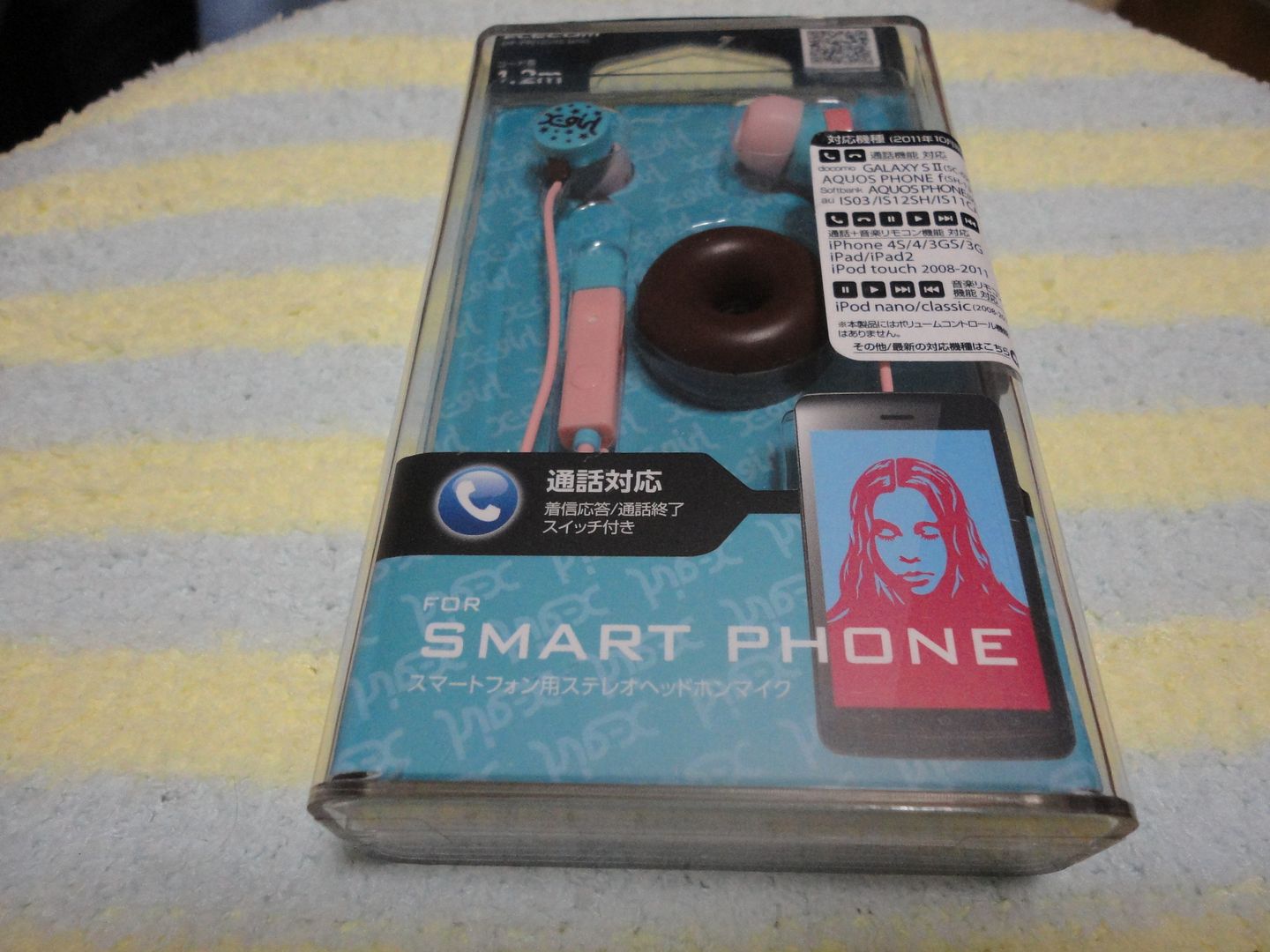 X-girl
is a funky streetwear brand that I never wear, mainly because they don't have a Sendai branch (their loss!) But I usually stop in to their Tokyo shop for a look and if I ever wanted to pursue a sportier style, X-girl is where I'd go. Recently I've been wearing a lot of pastel/pop outfits so the peach/aqua/brown colour scheme seemed like a good choice.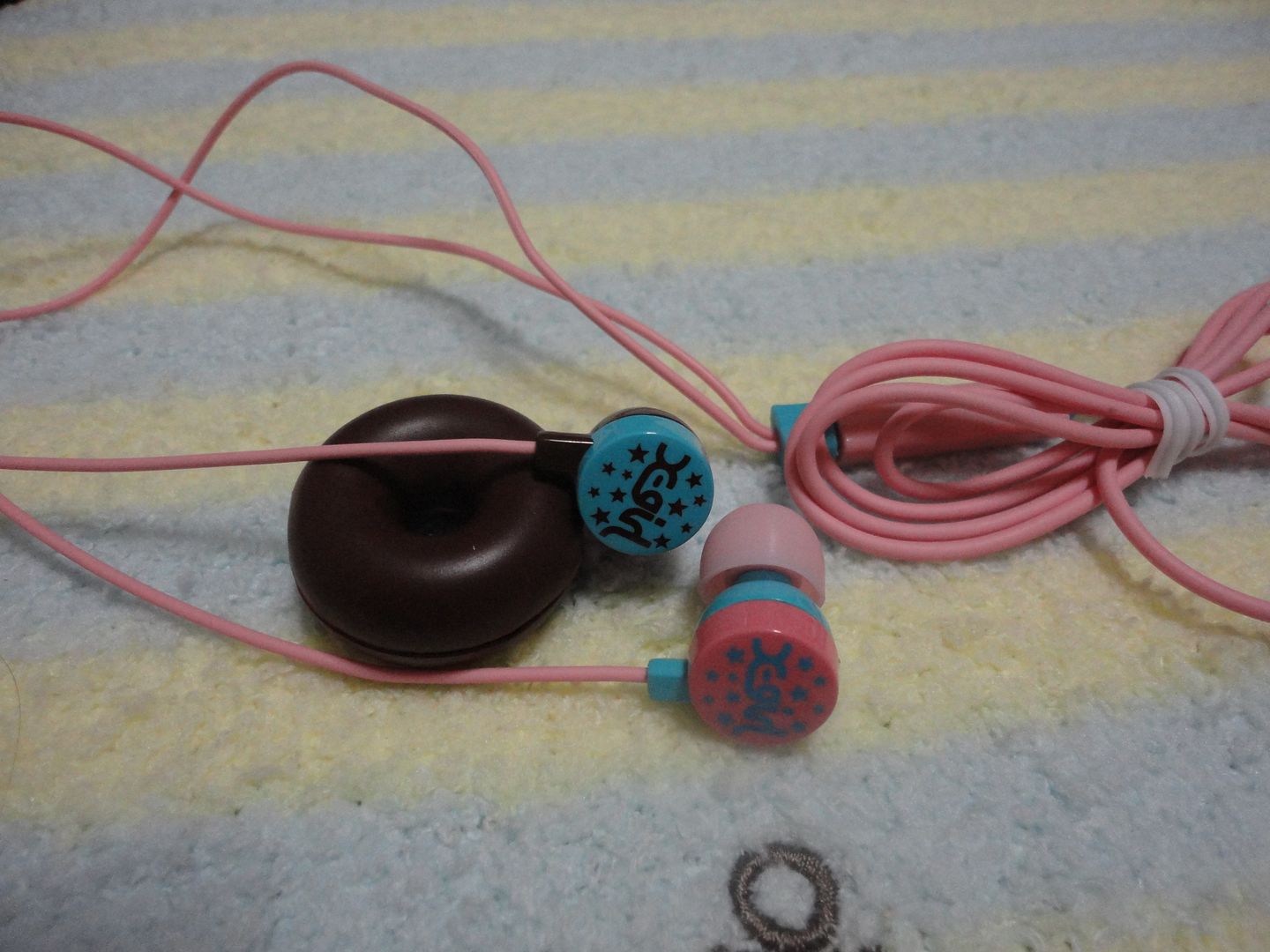 It also comes with one of those mini-doughnuts that you're supposed to wrap your cord around or something, I actually have no idea how to use it. But it looks too delicious and chocolatey for its own good.
I used the earphones today and am very happy with the sound and the style. Will they last? Who knows...but at least then I'll have an excuse to buy more! Any readers have earphone recommendations?