beauty
Review: John Masters Organics Gift Set
10:59 PM
I was very lucky recently because my brother came to stay for a few weeks. Although we're really close, the physical distance between us is so great that we can only meet twice a year at the most. Having him in Sendai was wonderful enough, but unbeknownst to me he was planning something else. On his last evening here he surprised me with gifts I had been lusting after (hair care products, fancy toilet paper) and gifts I had been REALLY lusting after (limited edition macarons).

Last week John Masters Organics opened a branch in Sendai and to celebrate they had a discount package for about 5000yen. My salon uses the products so I know they're good but it still felt like a little too much to spend when I'm supposed to be saving for....life and stuff. Fortunately my ogling did not go unnoticed and my brother came to the rescue!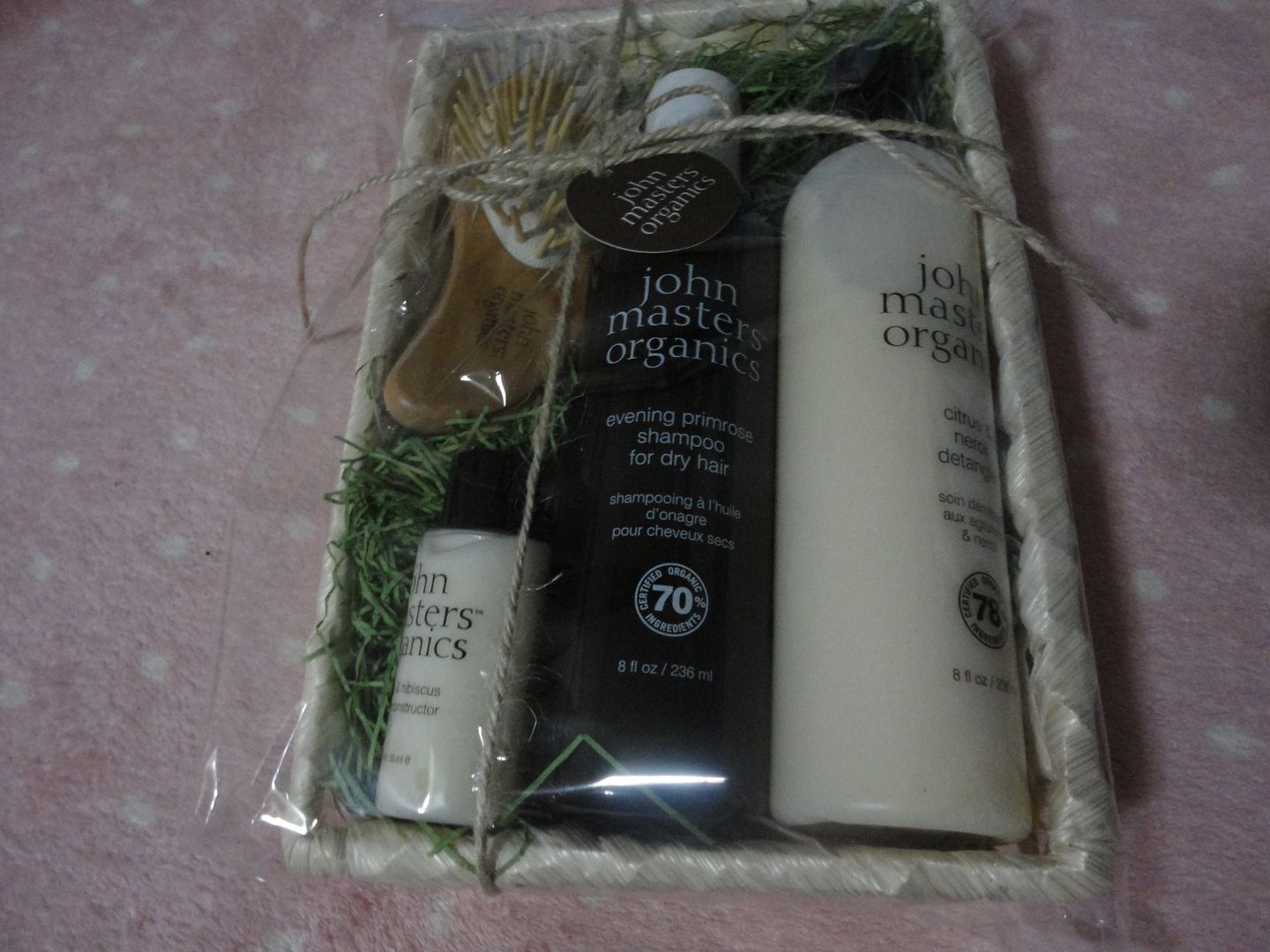 John Masters Organics Evening Primrose Shampoo For Dry Hair
John Masters Organics Citrus & Neroli Detangler
John Masters Organics Honey & Hibiscus Hair Reconstructor
John Masters Organics Hair Brush
So basically a shampoo, conditioner, treatment and brush. And a cute little basket which will be added to the ranks of my jewellery boxes.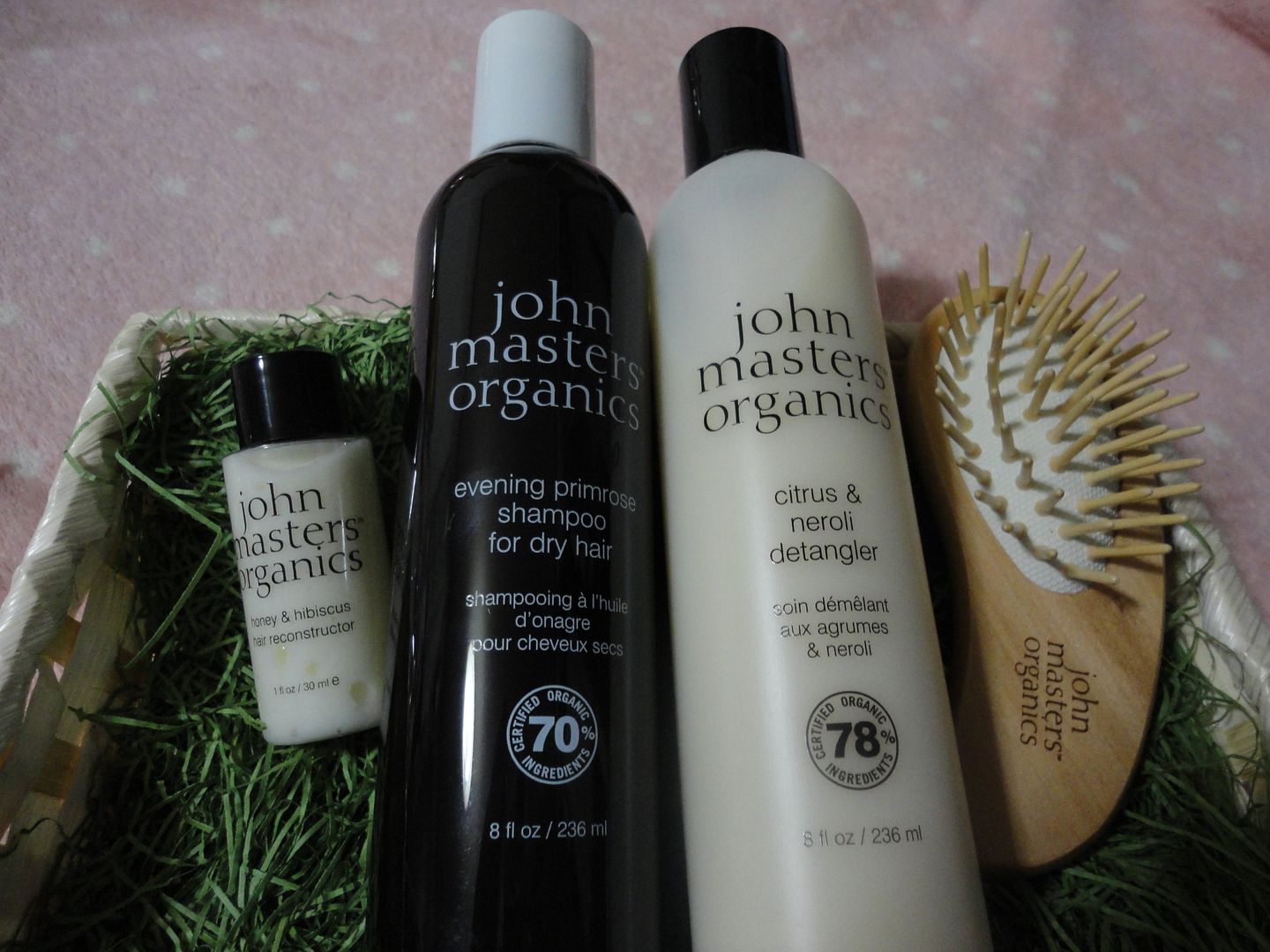 So far I've loved everything just as much as I had hoped to. Actually I haven't used the treatment yet, I'm going to add it to my weekend home-spa routine. But the scent of the shampoo and conditioner is so lovely and so....expensive? It definitely makes me feel pampered and as though I've been to the salon (= expensive in my life!) In my experience all shampoos have a good initial result because my hair hasn't built up a resistance to it yet. It will be interesting to see how long John Masters Organics keeps its effect. I might do a follow-up review if it turns out to be really amazing (or a disaster).
At this stage I'm not planning to rebuy because it really is a luxury. However, as a special treat or present it's a definite yes. Or, yes please....!